blog
blog
4 Ways to Be a Great Leader – Part 2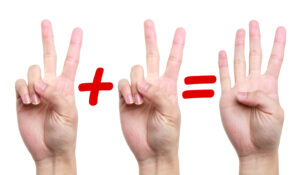 In my last article, we talked about the first two behaviors all leaders practice – working "on" their business and giving clear direction. Today, let's talk about the third and fourth behaviors:
Behavior #3: Create the opening – Leaders help employees function in their "sweet spot," and provide the opportunity to meet the responsibilities of their seat on the Accountability Chart. And after providing clear direction, they get out of the way, knowing people are driven by mastery, purpose, and autonomy.
Behavior #4: Thinking – Leaders think about their business, their employees, and the greater good of the organization. Leaders take adequate time to talk with their direct reports at least quarterly so they and their direct reports understand each other, recognize where there may be gaps in their perspective, and take the steps necessary to close those gaps.
And leaders take regular Clarity Breaks™ so they keep their heads clear, stay focused on what is important, and keep balance in their lives.
Combine all four leadership behaviors – work "on" the business, give clear direction, create the opening, and spend time thinking rather than doing – and you will be a great leader.
Business is about people, and it is critical that you reinforce your leadership skills if you plan to grow your business with the right people in the right seats.
Learning to be an effective leader takes commitment and practice, and can be achieved by implementing the EOS®system in your business. EOS® founder Gino Wickman wrote a book called "Traction" which introduces EOS®' Six Key Components and describes ways to be a leader and grow your team. You can download chapter 1 of Traction for free, which will give you a greater understanding of the process and everything EOS® has to offer your business.
If you would like talk with me about EOS® and the behaviors necessary to become a great leader, I invite you to fill out the consult form below. A 15-minute phone conversation may be all you need to determine if EOS® is right for you and your company. As a former business owner, I understand the challenges you face each day. I chose to implement EOS® in my own company and accomplished great results using it. It was a natural next step for me to become an EOS® Implementer, and now I enjoy helping other business owners achieve their goals, develop their teams, and become effective leaders.
I'm looking forward to speaking with you soon about how EOS® can help you develop the leadership skills necessary to move your company to the next level.