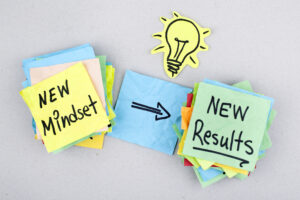 What comes to mind when you hear the word 'entrepreneur'? You may think of an entrepreneur as someone who starts a business or someone who wants to be their own boss. Perhaps they are courageous enough to take an idea and nurture it into a product or service. I think most people would share a similar understanding of an entrepreneur.
Have you ever thought about applying the concepts behind entrepreneurship as a way to invest in yourself? That is exactly what Reid Hoffman and Ben Casnocha show readers in "The Start-Up of YOU." I recently read this book and came away with several nuggets of information.
I teach leadership teams that their primary responsibility is to fight for the organization's greater good. I believe the same statement is equally true for us personally as leaders, coaches, business builders, etc.
Here are a few ideas to get you started on your personal entrepreneurial journey:
Identify your personal core values. They serve as your internal compass and a filter through which you run your daily choices and actions. Doing so will help you eliminate activities that do not align with your core values.
Set aside a specific time each week to think about what is important to you. What is your personal vision, who do you want to become, and what do you need to get there?
Meet with several people you trust and ask them what they see as your predominant strength. This is most likely what you love to do and are best at.
Connect and strengthen relationships with people who work in similar positions to gain a wide range of perspectives. This can help guide your personal growth.
Become a trusted advisor for others. You will learn from each other.
Investing in yourself creates a compound effect – you will reap huge rewards by making a series of smart, small choices every day. If you are a leader to others, keep in mind their strength reflects your individual strength.
Are you ready to get started on your own personal entrepreneurial journey? Fill out the consult form below and we can start redefining what entrepreneurship means to you.