blog
blog
Avoid These 5 Business Frustrations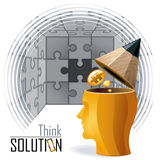 Business owners and entrepreneurs invest a great deal of time nurturing and growing their companies from an idea to a thriving business.
Entrepreneurs are made of tough stuff. Starting and building a business takes courage, passion, perseverance and resourcefulness. Despite the excitement and drive that is inherent to most entrepreneurs, there are challenges, bumps in the road, highs and lows, and good and bad days.
If you are like most entrepreneurs, at one point or another, you will experience one or more of the five basic business owner frustrations:
Lack of control. This is when the business seems to be growing, but you are not quite sure how. You know that as soon as you figure this out, you'll keep doing whatever it is you're doing to achieve success. Until then, you'll continue to shoot in the dark and hope for the best.
People. Frustrations with people include vendors who overpromise and under deliver, customers who make your life miserable, or employees who don't seem to be productive. Maybe the right people aren't in the right seats in your company, or they don't get it, want it or have the capacity to do the job.
Profit. It takes awhile to get a business off the ground and earning money. You started a business because you envisioned a life you want to live. But there just isn't enough profit to live on yet.
Growth. You know deep down that your company can and will grow, but you can't seem to get past the next hurtle. Maybe you're struggling to plan for the short and long term, your strategy is too complicated, or you have yet to identify your business's issues.
Fairy Dust. You've read a book every month that sounds like the next greatest way to grow your business. So far nothing is clicking with you. You place all your hope on next month's book.
Experiencing frustrations is a normal and expected part of owning a business, but it doesn't have to be ongoing. If you are uncomfortable, lost, trapped, stuck or dissatisfied with any aspect of your business, it's time to get up, move and make a change. What you need is clarity.
There are lots of management systems out there that can offer the help you need. Or perhaps you could benefit from the advice and insights of a business coach or EOS implementer. Research all of your options, chat with your colleagues and friends, and pick one. The key is to implement that operating system throughout your entire organization, at all levels, and in all company facilities.
If you need help choosing an operating system that will put an end to your business frustrations, contact us. We can help.
About EOS
EOS is a holistic management system with simple tools that help you do three things we call vision, traction, healthy. Vision from the standpoint of first getting your leaders 100% on the same page with where your organization is going. Traction from the standpoint of helping your leaders to become more disciplined and accountable, executing really well to achieve every part of your vision. Healthy meaning helping your leaders to become a healthy, functional, cohesive leadership team.