blog
blog
Living Your Core Values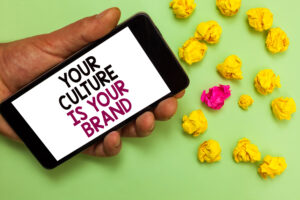 There is a wonderful story in the book, Teaching the Elephant to Dance by Jim Belasco. The book is about Dr. Denton Cooley, a cardiothoracic surgeon famous for performing the first implantation of a total artificial heart. Mr. Belasco spent months following Dr. Cooley around observing and interviewing him.
One day, as Dr. Cooley was about to enter the operating room, he spent about a half hour talking with the gentleman who was washing the floor outside the OR. After Dr. Cooley entered the operating room area, Mr. Belasco spoke with the man, noting he and Dr. Cooley had talked for quite some time. The gentleman responded, "Oh, yes, we talk every morning before he enters the OR. I always look forward to our chats." Mr. Belasco then asked the man, "What do you do here?" He replied, "We save lives."
I share this story with my clients when we are discovering their Core Values. I think the gentleman's reply that "We save lives" epitomizes the strength of Core Values. The man could have said, "I wash floors" or "I'm the janitor." But he didn't because he understands the reason the hospital exists and the primary role of everyone in that hospital.
That is company culture. That is a demonstration that Core Values are not a memo from administration. Core Values have a life—they are lived every day—and they are demonstrated by every employee every day. 
I challenge you and your Leadership Team at your next Quarterly Session to take five quiet minutes, review each Core Value and underline the ones you need to operationalize better. This will help you determine how you can improve internal and external processes to ensure your Core Values are front and center throughout your company.
If you would like to chat about your company's Core Values or need help identifying them, I welcome the opportunity to talk with you. After you fill out the short consult form below, we can set up a free phone conversation to discuss your Core Values. It's not enough to just have them—you must live them, too. Let's get you on track to have your entire team displaying your Core Values every day.