blog
blog
Progressing Through EOS Part 2: Neutral Zone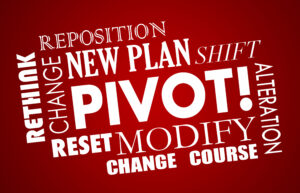 In Progressing Through EOS Part 1, we discussed the first stage of managing organizational change—letting go. The takeaway I hope you recognized is that change often represents itself to us as a loss. It may manifest as a loss of identity or that life as we know it at the company is gone.
This week we will address the second stage of managing organizational change—the neutral zone. This stage is characterized by uncertainty—the former is disappearing; yet our new way of operating isn't fully implemented. The future may feel unknown, there is a new language being spoken that isn't fully understood, or perhaps we don't understand how we fit into the new future.
It is during this stage that I see Leadership Teams start to master the EOS®tools, start speaking the same language, and start getting 100% on the same page. And Leadership Teams will see their teams develop in the same way.
Here are some ideas about how best to help everyone manage this stage:
Continue to listen to understand—be sure you are not listening to vote
Involve everyone in the process
Celebrate as people begin mastering EOS®tools, speaking the new language, mentoring their peers
Keep reinforcing the message—repeat, repeat, repeat
Perhaps additional team meetings would be appropriate to flush out issues, identify stumbling blocks, or simply listen
Leadership Teams and their organizations initially focus on the mechanics of the EOS®tools, which makes perfect sense. The Leadership Teams and organizations that internalize EOS®reach a highpoint where everyone understands "why" the tool exists. That is when organizations fully understand and experience the value EOS®brings to their organization.
Progressing through EOS®is not for the faint of heart, but it's a process that yields big results. Do you have questions about implementing EOS®in your company? Or are you in the throes of it and want to talk it through with someone who understands? If so, I invite you to use the contact form below to request a free consultation with me. As an EOS Implementer™, I help my clients let go, get through the neutral zone and prepare the way for a new beginning. And I can get you pointed in the right direction.