blog
blog
The Stack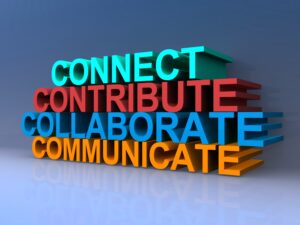 I learn from every one of my clients. They teach me new ways of thinking, methods they use to teach their staff to create Rocks, or unexpected ways EOS®impacts their companies. 
I value their teachings because they help me be a better EOS Implementer™. I frequently share what other clients have taught me if I believe it will help the client with whom I am meeting. Each of my clients has heard me say, "I have a client who . . ."
I was working with a client in their Quarterly Pulsing™ session recently. We were having a great discussion about one of the EOS®tools: the Assistance Track.™ The tool includes several techniques for managing your time better so you can focus on your priorities.
One of the techniques is called The Stack. You have probably heard this one before. It recommends touching everything only once, and creating "The Stack" that you can delegate to someone else.
The Leadership Team's Integrator had an "aha" moment as we discussed The Stack. The Integrator has a 15-minute stand up huddle with her team each morning. They review their priorities for the day, and let their colleagues know if and where they need help that day. The Integrator saw the huddle as an opportunity to ask the team for help with her Stack. From that idea came a bigger idea — ask the team's help with the items in the two lower quadrants of her Delegate and Elevate™. Those are the items a person does not like to do, yet is good at, and items the person does not like to do and is not good at.
The rest of the Leadership Team liked the idea, and decided they would try doing the same with their teams. I later received an email from the Integrator — not only did handling "The Stack" at the daily huddle work, but it also helped the Integrator identify colleagues who love to do the things she doesn't like to do, regardless of whether or not she is good at the task. What a great way to Delegate and Elevate™.
This is another lesson I can share with other clients, and it's also a perfect example of how EOS®tools work together. The tools don't operate in silos. They compliment each other and collaborate as part of an efficient, effective system. The EOS®process is always evolving; the more you use it, the more you will learn other ways to use it. 
If you'd like to learn more about EOS®, please fill out the consult form below to request a free 15-minute phone call with me. I welcome the opportunity to learn about your business and share my EOS®story. After using EOS®in my own company and then becoming an Implementer myself, I have many perspectives and lessons to share, as I'm sure you do too. I know the system works, and I'm eager to help other businesses grow and thrive. Let's talk about how we can align your efforts under one vision.