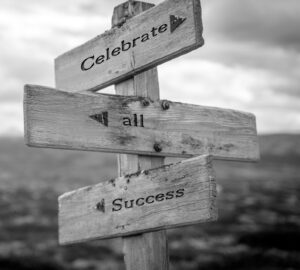 I am a former technical rock climber, beginning the sport when I was 12 years old. As I learned new skills and climbed increasingly complex routes, there was always a quest to find the next mountain. I eventually climbed three of the seven summits.
What does that have to do with leadership teams? A lot. Looking for the next mountain is metaphorically the same as a leadership team having goals that are far bigger than their present capabilities.
Entrepreneurial leadership teams spend considerable time envisioning, creating, and growing their companies; honing their skills; deciding what works and what doesn't work; and identifying their true north. They may work alongside a mentor or engage with a business coach to ensure they have the support, guidance, and tools necessary to achieve their dream.
People who climb one of the seven summits cannot celebrate their accomplishment by lingering at the top. They need to high five each other, and then get off that mountain before it gets dark, or a snowstorm arrives. So much for celebrating what took years and considerable effort to accomplish!
The same is true of leadership teams. It is imperative for the entire company to celebrate big wins, like meeting their annual goals. Everyone worked hard, pulled together, and summoned all their expertise and know-how to create a great experience.
But don't linger there too long. Your team has work to do to make your company's future bigger than your past.
If you're interested in collaborating and training together to reach the top of your leadership mountain, I'd love to help. Please fill out the consult form below to request a free consult call with me. We'll talk about your summit, the challenges in your way, and map out a path to get there. Together we can define the right route to begin your climb.