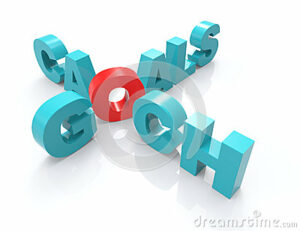 Most businesses benefit from the experience and objectivity of a trusted advisor.
Usually, that advisor is a third party from outside your organization, but it can also be someone from within if that person is able to focus on what you need to do rather than human natures tendency to encourage you to do what you want to do. An outside advisor has the advantage of seeing your business from a different perspective.
In the Entrepreneurial Operating System™ (EOS)'s world, that advisor is called an EOS Implementer. 
An EOS Implementer is an experienced, seasoned entrepreneurial leader who can teach, facilitate and coach your organization through the EOS process. Your EOS Implementer will help you simplify, clarify and achieve your vision, and push you to focus on what you need to do instead of what you want to do.
How is an EOS Implementer Different From a Business Coach?
EOS Implementers and business coaches have the same goals in mind. They are both there to steer you in the right direction, offer an outside perspective, and allow you to benefit from their years of experience.
EOS Implementers are graduates of a thorough, intensive training program in the proven methods of EOS. They will lead you through a systematic process of your business's Six Key Components: Vision, People, Data, Issues, Process and Traction. If you observed 10 different EOS implementers in 10 different companies, they all would be following the same proven process, yet customized to your business.
A business coach will also offer guidance, support, encouragement and accountability. But a relationship between a business and a business coach is ongoing and a one-to-one relationship, generally with the owner or CEO. A business coach's goal is to support you for the long term, through every change, every major decision and every opportunity for growth your business experiences.
An EOS Implementer's obligation is to the company's leadership team and the goal is to create independence. After you finish rolling out the EOS process in your company, you will "graduate." You'll move on to future growth using the tools, skills and foundation your leadership team built under the direction of your EOS Implementer. Implementers provide a high level of accountability. We are obsessed about execution, traction, getting it done, and concluding.
Much like a parent who teaches a child the necessary life skills to survive in the real world, an EOS Implementer teaches your business how to continue to grow in the business world. When EOS becomes your company's way of life, you will no longer need your Implementer. You will have left the nest.
Does Your Business Need a Business Coach or an Implementer?
No one can answer that question but you. Some managers prefer to have the consistency of a business coach by their side as a sounding board for problem solving and advice. Others prefer to have that support for a defined period of time, as they learn EOS and how to keep the Six Key Components functioning effectively long-term.
You'll need to choose the model that fits best with your business, and if it's EOS, we'll be glad to help. If you're still figuring it out, we'll be here when you're ready.
About EOS
EOS is a holistic management system with simple tools that help you do three things we call vision, traction, healthy. Vision from the standpoint of first getting your leaders 100% on the same page with where your organization is going. Traction from the standpoint of helping your leaders to become more disciplined and accountable, executing really well to achieve every part of your vision. Healthy meaning helping your leaders to become a healthy, functional, cohesive leadership team.