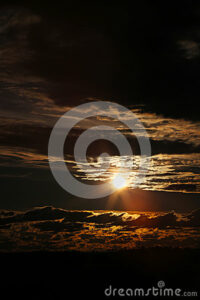 A demanding job, endless emails, constant fires to put out. The daily grind can be overwhelming at times for many of us. Simply taking a break to reflect, regroup, and refocus can prevent burnout and avoid the downward spiral to disaster.
Think you can't afford to take the time away? You can't afford not to.
Years ago, I was a rock climber, and as part of a climbing party I would often find myself in out-of-the-way places, such as obscure restaurants. One memorable restaurant – which also served as a bowling alley and bar – was in the middle of the woods in Maine. They served us a beer with a bar napkin that read, "The reason some people get lost in thought is that it is unfamiliar territory."
This quote often comes to mind as I work with business owners and leadership teams who describe their daily lives as overwhelming, crazy busy, and tiring. They are so overworked that they have little time to understand what is going on in their organization.
Because of that, all EOS Implementers encourage their clients to take a clarity break.
What is a Clarity Break?
A clarity break is escaping from the office on a regular basis for a defined period of time to work on yourself and your business.
It's free time to think, to brainstorm and to plan. It's a time to review your progress, check on the status of your Rocks or fill out the Organizational Checkup. It's a time to look down on your business, see the moving parts and identify what's working and what's not.
A clarity break can take place in the middle of the woods in Maine, in a coffee shop, or on the patio of your home – anywhere but your office. Any environment that lets you have quiet, uninterrupted time will work.
What You'll Accomplish During a Clarity Break
Turn off your cell phone and all electronics, and go with the old school paper and pencil. Give yourself time to think and let your mind go where it wants. Write down your plans and ideas. You will be amazed at the thoughts that come to you.
A clarity break allows you to see what you normally would not see. It lets you push a reset button, reenergizing and recharging you for what you need to accomplish going forward.
How Often To Schedule a Clarity Break
Clarity breaks should be scheduled as often as you need them, as long as they are consistent. Many clients schedule them weekly, others schedule them for a short time daily. If once a week is too much for you, I recommend you schedule a clarity break at least monthly. It will be well worth the time you take away from your daily responsibilities, and you'll end up accomplishing more in the long run.
Taking a clarity break lets you clear your mind, keep your focus and maintain confidence. With the help of a clarity break, you'll be more productive, and have a happier work-life balance.
Need more information about clarity breaks or how EOS can benefit your business? Contact us. We can help.
About EOS
EOS is a holistic management system with simple tools that help you do three things we call vision, traction, healthy. Vision from the standpoint of first getting your leaders 100% on the same page with where your organization is going. Traction from the standpoint of helping your leaders to become more disciplined and accountable, executing really well to achieve every part of your vision. Healthy meaning helping your leaders to become a healthy, functional, cohesive leadership team.