blog
blog
Everyone is Important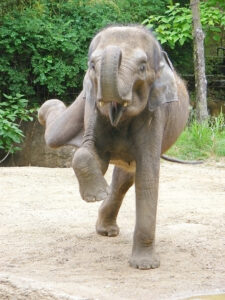 In his book, Teaching the Elephant to Dance, author Jim Belasco tells the story of Dr. Denton Cooley, the famous heart surgeon.
One day Mr. Belasco followed Dr. Cooley on his rounds, and on their way to the operating room, he watched as Dr. Cooley stopped to chat with the man mopping the floor. After a few minutes, Dr. Cooley bid the man farewell and hurried into the operating room. Mr. Belasco walked over to the gentleman and said, "That was a long conversation," to which the man replied that he and Dr. Cooley talk frequently. Then Mr. Belasco asked, "What exactly do you do at the hospital?" The man responded, "We save lives."
In the best companies there is no such thing as "them" and "us" – it is always "we." Let me repeat that just in case I wasn't clear – it is always "we."
We all work together for the greater good of the company. We all understand what the company vision is and our role in moving toward that vision every day. It's all of us knowing we fit the company culture, knowing what our seat is on the Accountability Chart, and knowing we Get what our seat means, we Want to achieve the accountabilities every day, and we have the Capacity to fill our seat.
Every entrepreneurial leadership team owes it to their employees to make sure only "we" exists. Are you and your entire team saving lives?
EOS® believes in using only one system that all of your employees buy into, contributing to the "we" concept Dr. Cooley practices. EOS® Founder, Gino Wickman, explains this concept as well as EOS®'s Six Key Components™, in his book, "Traction." I invite you to download the first chapter of "Traction" for free, which also includes the introduction and table of contents, so you can better understand the value of reading the entire book.
I'd also like to offer you a free 15-minute phone consultation with me using the form below. I am interested in learning about your goals, challenges and helping you to incorporate the "we" concept into your organization. There is no pressure or obligation to move forward after our conversation. Together we can determine if EOS® is the answer you are looking for.